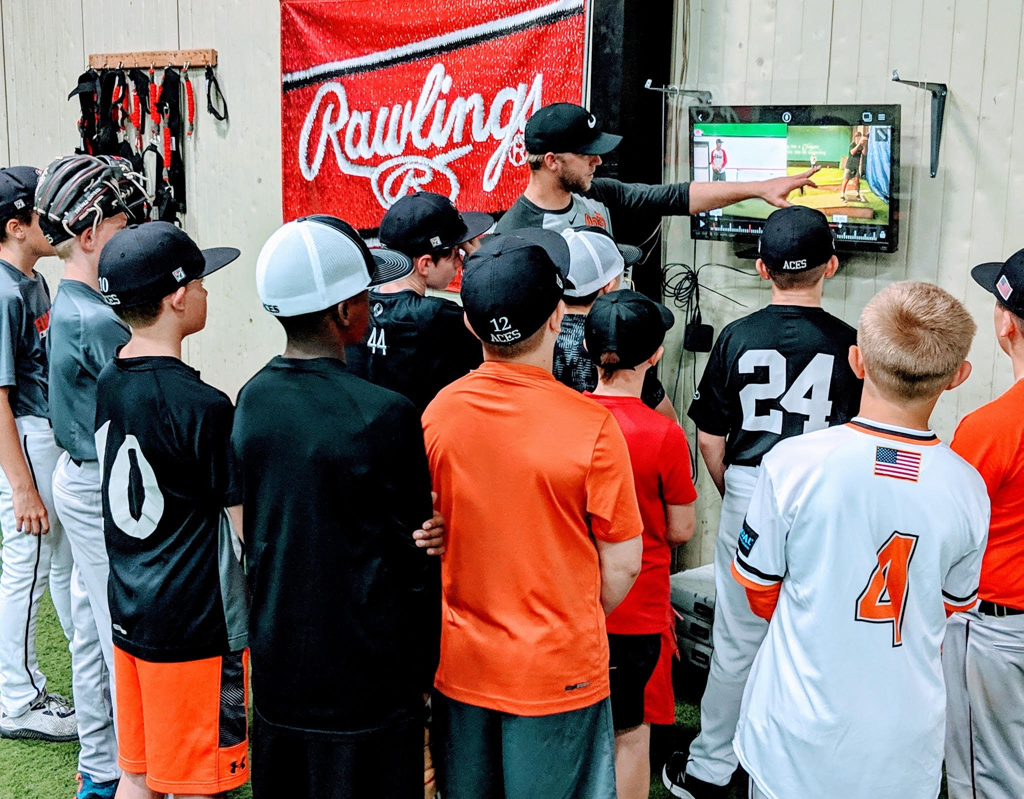 Offseason Academy - Program Overview
The Aces host a full-scale winter academy, where individualized instruction will make players better pitchers and hitters. Our winter academies are hosted at the Aces Indoor Training Facility in Berlin, MD and Next Generation Sports in Middletown, Players can be 8-18 years old. It is open to everyone.
The Aces have 25+ baseball instructors for the 2023-24 season with diverse skill sets to better players in all facets of the game. The academy runs from November to March.
Pitching

Every academy night, players will have the opportunity to enhance their pitching under the guidance of our fantastic pitching instructors. Those in attendance will be broken down into small groups, where they will better their pitching mechanics and mental game. The groups will do dry mechanical work, throw bullpens off regulation sized mounds, work on pick off moves and learn overall concept of anything/everything of being a pitcher. Rapsodo will be frequently used in the bullpens.

Hitting

The players will grow as hitters under the hitting portion of the Aces Winter Baseball Academy. HIttrax will be available at both facilities. The groups will be broken down into small groups, where they will train with our hitting coaches in different stations and cages. Players will also stand-in and see live pitching during the January/February months. Those in attendance can expect to better their hitting, bunting, strike zone awareness, etc., as instructors will be break down their swing to help them become stronger hitters.

FIELDING/BASE RUNNING

All players in the academy can expect to learn how to become better position players - whether it be middle infield, corner infield, catcher or outfield - we have instructors with skillskets to make your player better! This academy group will also include baserunning periodically during the academy season.
The Aces Winter Baseball Academy is INCLUDED in the price if your child was selected to one of the travel teams for 2023-24. The fees paid in the contract will cover this opportunity.